My coaching story
Collin Woods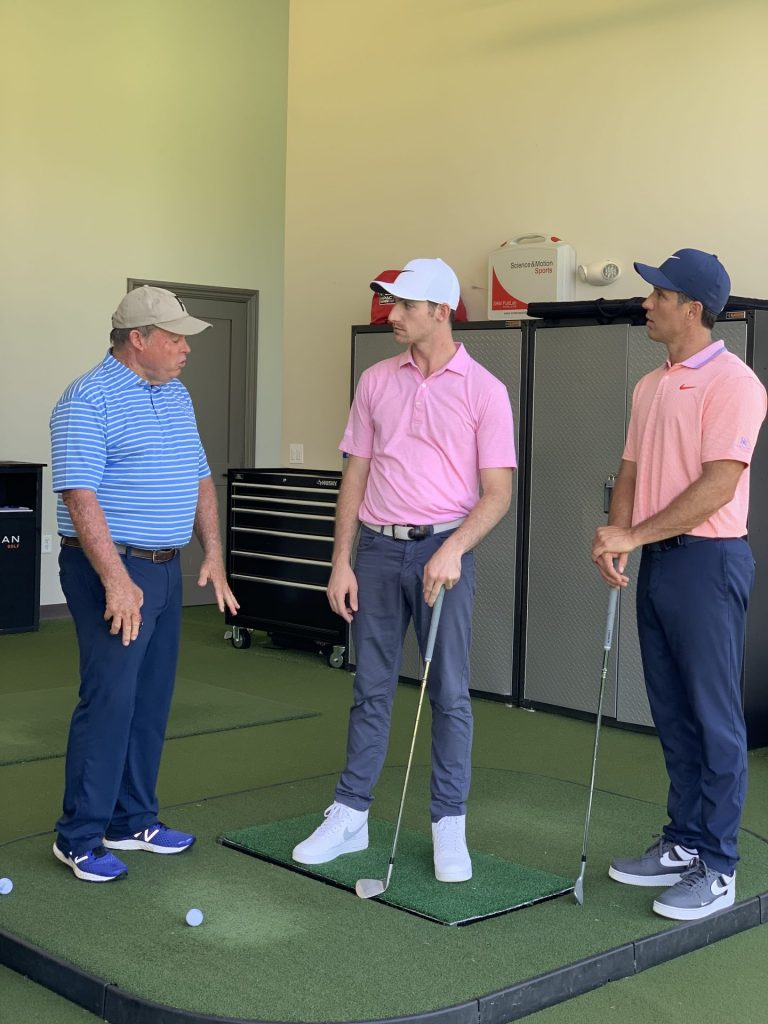 Born and raised in Dallas, Texas, I am a first-generation golfer that was a successful junior competitor and competed at the college level until it was cut short by a back injury. I graduated from the University of Texas at Arlington with a bachelor's degree in Finance and a strong desire to continue to pursue my passion for golf through teaching. I transitioned from competition to teaching in 2012 when I started to work closely as a student and mentee of #2 Golf Digest Best Teacher in America Chris Como.
From 2015-2019 I studied under Chris, becoming his first certified instructor, immersing myself in a philosophy of holistic golf instruction, focusing on biomechanics, golf technology, exercise physiology, injury prevention, course strategy, nutrition, wellness, and the psychology of optimal performance. During that time, I worked at both Gleneagles Country Club and Dallas National Golf Club and spent time traveling through the numerous events of the PGA Tour.
In 2019, I had the opportunity to move to New York City to join the team at one of the leading golf instruction facilities in Manhattan, Golf & Body NYC, to bring my holistic approach and coaching to its members. I then had the opportunity to help launch the golf facilities and instruction offerings at NEXUS Golf New York, a preeminent private club in lower Manhattan. I continue in my role as Director of Golf at NEXUS, in addition to my private golf instruction offerings to my diverse and sophisticated client base.

The Best Technology to Analyze Your Swing – TrackMan, Swing Catalyst, K Vest and Hack Motion, among others.

Individualized Instruction – no two clients are the same and therefore no two golf lessons should be the same; I aim to individualize your practice based on your level of experience, physicality, and mental approach to the sport.
.

Focused, Intentional and Interactive – with a balance of thoughtfulness and levity, I aim to create the best environment for you to refine your golf game.

Comfortable Environment to Learn & Improve – leave the intimidation behind – whether a new or experienced golfer, you will thrive in an environment where failure and experimentation are encouraged and lead to your best steps towards progress and success.
Sign up for our newsletter
Stay up-to-date on upcoming events, golf content and tips all designed to improve your game!
Proven Expertise & Technology
Currently the Head Golf Professional of NEXUS Golf NYC, Collin draws upon his 15+ years of experience collaborating with several of the world's top golf instructors, researchers and PGA Tour Players to bring the best of golf instruction to New York City.
Collin holds certifications in GEARS 3D Optical Motion Capture, Swing Catalyst Ground Reaction Forces, Forces and Motion: Kinetics and Kinematics from Dr. Sasho Mackenzie and Phil Cheetham, and has experience working with the DECADE course management strategy of Scott Fawcett and Bio Swing Dynamics screening process of Hall of Fame Teacher, Mike Adams.